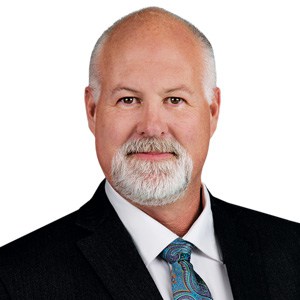 Tidligere i år begynte jeg å jobbe med Jonathan Kidwell mens jeg lette etter måter det profesjonelle skadedyrbekjempelsesmiljøet i Nord-Amerika kunne bidra til å håndtere vektorbårne sykdommer og matusikkerhet på global skala. Kidwell er senioroffiser, partnerskap og utvikling, for United to Defeat Malaria, en kampanje finansiert av FNs (UN) Foundation med base i Washington, DC.
Mens matforsyningsinnsatsen på pressetiden er i forskningsfasen, har vi som skadedyrbekjempere (PMP) en mulighet til å støtte denne gruppens innsats for å redusere trusselen om malaria ved å utvide virkningen av vår rolle som beskyttere av folkehelsen i familier jorden rundt. .
KRIGEN FORTSETTER
Nylig hadde jeg muligheten til å diskutere United to Defeat Malaria-kampanjen med Kidwell for å ta opp dette problemet på hodet til Pest Management Professional-lesere. Mange har hørt om Nothing But Nets-kampanjen som startet i 2006. United to Defeat Malaria erstatter ikke denne innsatsen; snarere bygger den på den. Å skaffe myggnett i tredjeverdensland er et enkelt, håndgripelig og umiddelbart skritt som kan begrense folks eksponering for infiserte mygg i hjemmene deres. Det er imidlertid bare ett trinn av mange.
Akkurat som skadedyrbekjempelsesindustrien tok i bruk tilnærmingen Integrated Pest Management (IPM), bruker United to Defeat Malaria nå flere strategier for å fortsette kampen. I tillegg til å gi behandlede nett, inkluderer kampanjeinnsats å gi forebyggende medisiner til gravide kvinner; utstyr og materialer for gjenværende innendørsapplikasjoner; diagnostisk testing; og medisiner etter eksponering.
"Kampanjens innvirkning går utover å finansiere prosjekter på bakken," sier Kidwell. United to Beat Malaria er dedikert til å bygge og styrke partnerskap og mobilisere malariamestere rundt om i verden som samler sine lokalsamfunn og folkevalgte for å bekjempe denne sykdommen – en sykdom vi kan utrydde i denne generasjonen.»
HVORDAN PMPS KAN HJELPE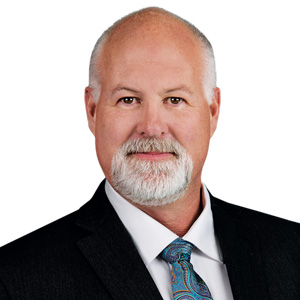 FN-stiftelsen ser etter partnere, talsmenn og ambassadører, og jeg kan ikke tenke meg en bransje som er bedre egnet til å hjelpe enn vår. Kidwell påpeker at kampanjen ikke har en helhetlig tilnærming til partnerskapsmuligheter. Snarere kan partnerskap utvikles på flere måter, inkludert direkte økonomisk støtte; bevisstgjøring i lokalsamfunnene våre ved å snakke med lovgivere; og tilby annonseplass på selskapets nettsteder for å hjelpe til med å fokusere oppmerksomheten på dette kritiske problemet.
Kampen mot malaria, andre vektorbårne sykdommer og matusikkerhet på grunn av skader og tap av skadedyr kan vinnes. Som et IPM-system vil det imidlertid motta innspill fra en rekke kilder. Finansiering er alltid viktig, men å spre ordet i vår bransje og lokalsamfunn er ekstremt viktig.
For å lære mer om United to Beat Malaria og UN Foundation, besøk BeatMalaria.org eller kontakt Kidwell på [email protected] For å finne ut hvordan du kan hjelpe til med å støtte arbeidet med å håndtere matusikkerhet på grunn av matskade og tap, ikke nøl med å kontakte meg direkte på [email protected]
Malariafakta på et øyeblikk
Anopheles mygg kan bære parasitten som forårsaker malaria.
Malaria er fortsatt en av de viktigste og mest alvorlige sykdommene menneskeheten står overfor, selv om den kan forebygges og behandles.
Nesten halvparten av verdens befolkning bor i områder med risiko for overføring av malaria i 87 land og territorier.
I 2020 forårsaket malaria anslagsvis 241 millioner kliniske episoder og 627 000 dødsfall – mest hos barn og gravide kvinner. Omtrent 95 prosent av disse dødsfallene var i den afrikanske regionen til Verdens helseorganisasjon (WHO).
Kilde: CDC.gov/malaria/malaria_worldwide/impact.html